SPECIALIZED IN COPPER ION INFUSED

Health Throughout History
Since ancient times, healers have understood the role of copper in supporting and maintaining good health. The copper and health throughout history started long ago from the ancient Egyptians, to the Greeks, to the Aztecs, to the Roman empire, to 19th century France, and finally to the modern era.

Medical & Science
★ Latest ★
"Copper alloy kills coronavirus within 10 minutes"
Source: University of Southampton - on R&D World | July 31, 2020

"A recent study found that the COVID-19 virus died within hours when placed on a copper surface"
Source: The New England Journal of Medicine | April 16, 2020

"Strikingly, a detectable level of infectious virus could still be present on the outer layer of a surgical mask on day 7..."
Source: The Lancet | April 2, 2020

Read More
Face Mask & Benefits of Copper



100% Copper Ion infused into the Threads
(Not Spray on Surface of Fabric)
(Test Method: With reference to US EPA Method 3052:1996, analysis was performed by ICP-OES)
99.9% Anti-Microbial Reduction
Tested & Certified by FDA-Approved & Accredited SGS Lab
Copper Component & Anti-Microbial Reduction Test Reports

SKIN WELLNESS
Copper is good for skin wellness, guards against odor-causing bacteria and fungi

SAY NO TO "MASKNE"
Maskne is a type of breakout that results from wearing a face mask. It is formed in areas due to friction, pressure, stretching, rubbing or occlusion. It normally appeared on the areas covered by the mask and also the areas where the mask touch the skin. Copper is good for skin wellness which may stop your maskne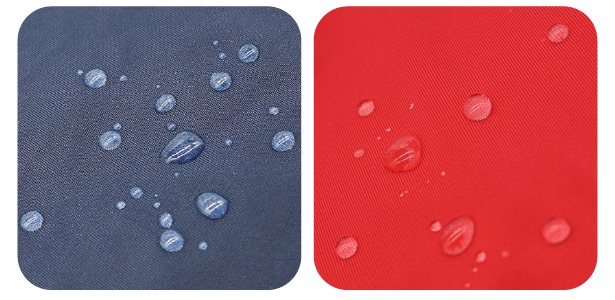 WATER REPELLENT
Prevents respiratory infections which may spread through droplets, airborne particles and aerosols from infected individuals through coughing, sneezing, and speaking

MOISTURE ABSORBENT, BREATHABLE & COMFORTABLE
Moisture absorbent, breathable and comfortable for all day use and suitable for all weather conditions
WASHABLE & REUSABLE FOR UNLIMITED-TIMES
The face mask is Washable and Reusable for Unlimited-Times while retaining Anti-Microbial protection, as long as the mask is not torn or damage. Handwash the mask gently with normal tap water and hand soap. Rinse thoroughly and do not twist or wring the mask. Hang the mask to dry naturally.

COST-SAVING & SUSTAINABLE
More cost-saving and sustainable compared to disposable or other fabric masks which have limited-times of washing/reusability.

Featured Products
ANVEERUS Mosquito Repellent Bracelet
CE, RoHS, 100% Natural Ingredients, DEET-Free
Effective up to 250 Hours
Read More
Dengue & COVID-19 Pandemic